General Safety (OSHA 10 HR Equivalent)
General Safety (OSHA 10 HR Equivalent)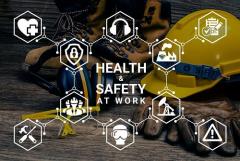 Get Certified
Certification Details
You'll learn OSHA's best practices for reducing accidents and injuries, including fall protection, emergency evacuation plans, and the use of personal protective equipment.
You'll also learn about the major hazards you might encounter in general industry work and solutions for recognizing, controlling, and protecting against them. This includes flammable and combustible substances, chemical and electrical hazards, and fire prevention.


Requirements
The following eligibility requirements have been implemented for the certification exam:
Have completed high school (or equivalent).
Recertification
To get recertified in this certification you either need to earn 15 CEU's or take a new certification workshop. To apply for recertification, please log in to your account.