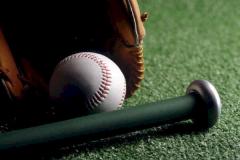 Get Certified
Certification Details
Based on guidelines, this clinic will help you prepare to officiate both Youth (NFHS rules) and Intramural (NIRSA) softball games. The course contains material suitable for officials at both youth and intramural levels and covers the mechanics. You'll learn your officiating responsibilities, including pre-game and post-game procedures and the mechanics of officiating softball, such as patterns of movement, coverage responsibilities, and hand and body signals.

In this course you will learn how to:

explain the purpose and philosophy of officiating
perform pregame and postgame procedures
use proper plate umpire mechanics
use proper field umpire mechanics
officiate in a two-umpire game
officiate in a three-umpire game
officiate in a four-umpire game
Requirements
The following eligibility requirements have been implemented for the certification exam:
You must be at least 18 years of age.
You must hold adult CPR (cardiopulmonary resuscitation) certification and it must be current at the time of the exam. Those submitting proof of CPR with their application will be exempt from future CPR audits, up to the expiration date of the certification. (You may sit for the exam without proof of CPR; however, you will not receive your exam results until you provide proof of current CPR certification.)
In order to take the Certification exams, you must attend the NAFTA workshop for the specific certification you are pursuing and have taken the practical examination component prior to receiving your on line access to the written exam.
Recertification
To get recertified in this certification you either need to earn 15 CEU's or take a new certification workshop. To apply for recertification, please log in to your account.