Blood Borne Pathogen 2020
Blood Borne Pathogen 2020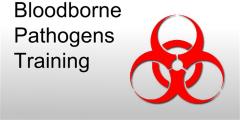 Get Certified
Certification Details
Bloodborne pathogens training provides knowledge about common Bloodborne Pathogens (BBP), general precautions for handling human blood products, the processes and procedures for dealing with exposure to blood, how to identify hazardous organisms and how to limit your risk of exposure.
Requirements
The following eligibility requirements have been implemented for the certification exam:
Have completed high school (or equivalent).
Be at least 18 years old.
Recertification
To get recertified in this certification you either need to earn 15 CEU's or take a new certification workshop. To apply for recertification, please log in to your account.