Fit for Two - The Official YMCA Prenatal Exercise Guide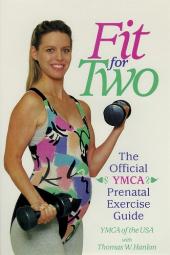 Copyright 1995
160pp
Paperback
About the Product
This practical guide contains the most up-to-date, medically sound information available from the YMCA—an organization that has been teaching prenatal exercise programs since 1983. The book features 80 easy-to-follow exercises plus guidelines readers can use to design a workout program ideally suited to their needs.
Part I explains the benefits of prenatal exercise, outlines the physiological changes that take place during pregnancy, and describes how these changes affect exercise. Readers will learn how to adapt their exercise program during each stage of pregnancy and how to set and attain healthy fitness goals.
Part II describes 43 land exercises and 37 water exercises for strength and flexibility. The exercises are clearly illustrated and described in detail to ensure proper technique. These exercises are categorized by body part so readers can design a workout program that targets all major muscle groups. The book also explores breathing exercises and relaxation techniques that will help during pregnancy and labor and delivery.
No matter what their current level of fitness, mothers-to-be can use this safe, effective program to maintain or even improve their fitness as they prepare for the birth of their child.

<!--[if !supportLineBreakNewLine]-->
<!--[endif]-->